Cosmetics Manufacturing Software
End-to-End Solutions for Cosmetic Manufacturers
Acumatica's industry modules can be customized to serve the unique needs of manufacturers of cosmetics and beauty products. Eliminate the disparate systems cobbled together to serve your needs and switch to an all-in-one solution.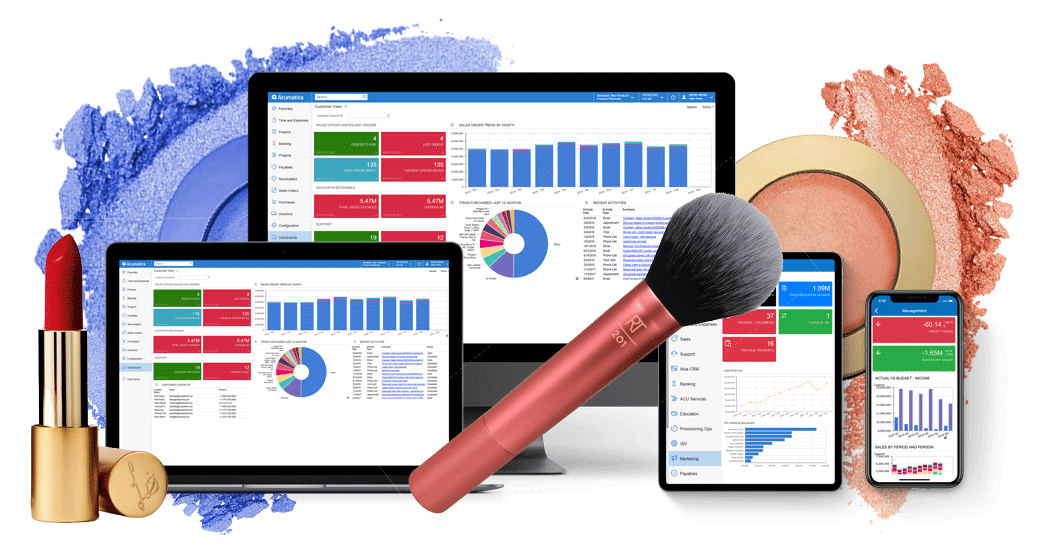 Key Features for the Beauty Industry
Complete Manufacturing Management

Automate the requisition and purchasing process, including supplier bids, quotes, purchase orders, and receiving goods. With full support for make-to-order and make-to-stock, easily accommodate customer purchasing needs.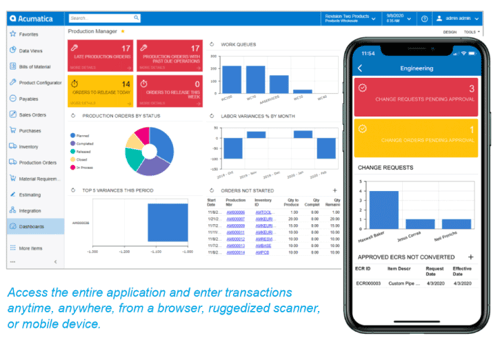 Material Requirements Planning
With Material Requirements Planning (MRP), you can maintain the optimal inventory levels needed to meet order demand. MRP will take into account lead times, min/max quantities, reorder points, safety stock, and seasonality to make the best recommendations for purchasing and production. Generate forecasts based on sales demand. Through one centralized location, review demand and generate purchase and/or production orders.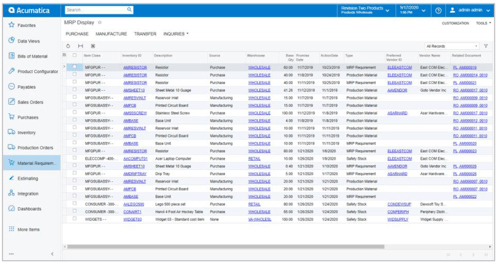 End-to-End Inventory Management
Easily manage finished inventory with Acumatica Warehouse Management. With access to real-time inventory and support for bin tracking, you can easily locate and ship inventory from your warehouse. With lot numbers for raw materials and and finished products, you have the traceability needed to adhere to industry and government requirements.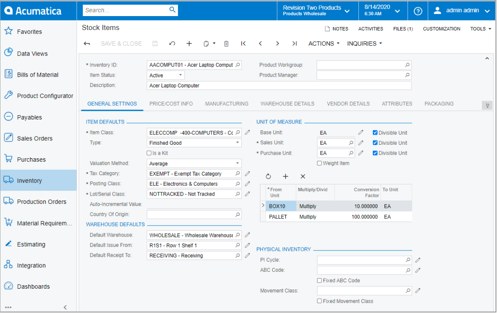 Integrated Financial Management

Access financial management tools from anywhere and at anytime. Use customizable workflows and integrated AI to automate financial management tasks while gaining real-time insight into financials and operations.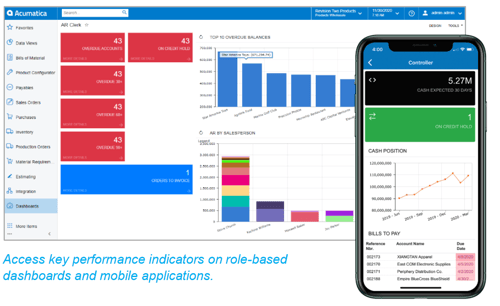 Fully-Integrated eCommerce

Integrated eCommerce provides real-time inventory availability while providing customers with a true omni-channel experience. With 24/7 access, customers can view real-time order status and purchase history - no matter how previous orders were placed.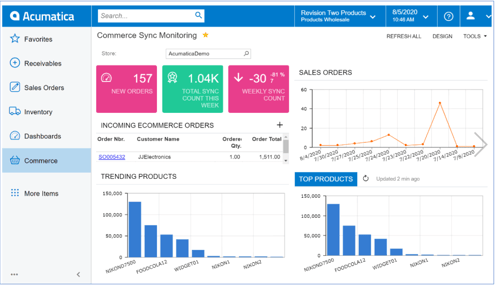 Cosmetics Production Beautified
Simplify Production Management & Purchasing
Simplify Production Management & Purchasing
Real-Time Business Intelligence & Native Reporting
Real-Time Business Intelligence & Native Reporting
Advanced Inventory & Warehouse Management
Advanced Inventory & Warehouse Management
Complete and Consistent Customer Experience
Complete and Consistent Customer Experience
Browser-Based Access: Anytime, Anywhere, from Any Device
Browser-Based Access: Anytime, Anywhere, from Any Device
Artificial Intelligence & Machine Learning Automates Workflows
Artificial Intelligence & Machine Learning Automates Workflows